Alison Hargreaves.
I just sent this tweet thread to The New York Times about an article they tweeted. I share it (the article and my tweet), for those interested in reading about a compelling story and an extraordinary life:
1/ I climbed Broad Peak in the summer of '95. We had lunch with Alison and Rob one day, Peter also came. In fact, we summited august 13th at 10am and the weather was overcast and unstable, we couldn't even see neighbouring K2 or G4. We made it back to C3 in appalling weather and
2/ we knew that K2 was being attempted by Alison and others. I'll never forget what Rob said in that lunch at our BC. He said "I'm going to climb K2 or die." At the time I thought, what an ominous thing to say. As it happened, he did both on that fateful day. We could see
3/ some bodies on K2's south face from our C3 the next morning and wondered who they were. When we got back to our BC we received confirmation. We heard about Jeff's ordeal directly as we had the same radio frequency as them. One of our team members said that climbing K2 was
4/ like climbing a deity. I thought he meant because of the conditions. Our victory in Broad Peak was overshadowed by the K2 tragedy. I didn't know Alison, I just met her, yet I'll never forget her. Funny thing, I talked about Alison's exploits to a climbing student yesterday,
5/ and this article mentions her now. Anyway, she jumped teams midway in K2. She originally arrived as part of a 2 member team with Alan Hinkes, who summited and descended uneventfully days earlier with the dutch team, which had very angry balti porters who broke trail for them.
N.B. But that as they say, is another story. Good and safe journeys to all.
PS/ It's easy to judge from the comfort of a living room. Alison didn't go there to die. She went there to live. And to make a living. That was her livelihood. Some of us have the DRD4-7R restless or adventure gene. 20% of the population have it. The other 80% who don't,
PS2/ think we're crazy for going. And we think we'd be crazy not to go. Sir Francis Younghusband famously said when he was asked why do it, "go there and you will understand". He also said "mountains reserve their choice gifts for those who stand on their summits."
PS3/ Mountains and extreme adventure are not for everyone, we know. We just love it and can't live without it. We're all going to die, but to live life to the full in a simple, honest and brave way can't be all bad. Perhaps that's why Mencius said "I dislike death but there are
PS4/ things I dislike more than death. Therefore, on occasion, I will not avoid danger." Nietzsche said, "I never felt more alive than when I was in danger." They say that a little suffering is good for the soul, so that's what we do, it's the greek concept of Ponos, to cleanse us.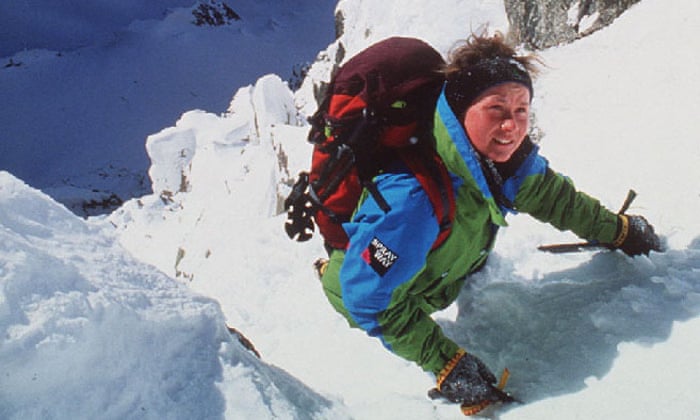 Alison in action.
*Paramount update (04/02/19): Alison´s 30 year old son, Tom Ballard is lost and feared  dead after a week missing on Nanga Parbat (another challenging and dangerous Eight Thousander in Pakistan´s Karakoram range), almost 24 years after his mother´s death.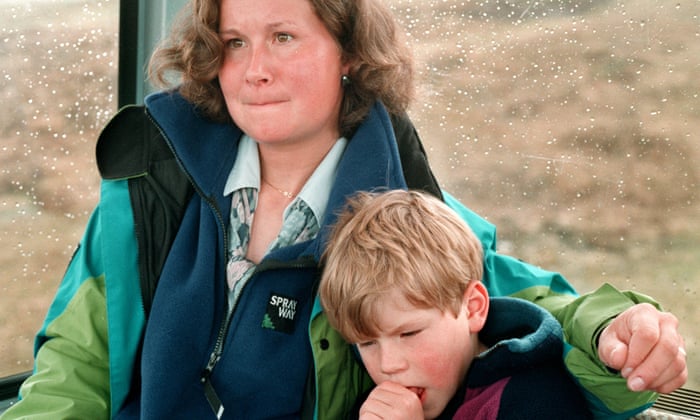 Alison and Tom in 1995.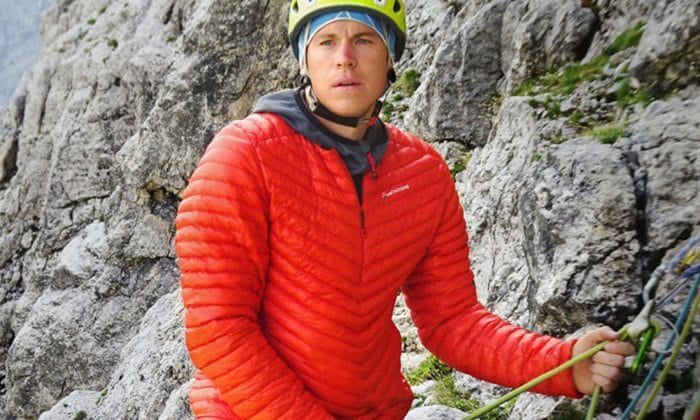 Tom in a recent picture at the time of the update.
Ballard´s body found: